SELFIE for TEACHERS
Explore SELFIE for TEACHERS, the free self-reflection tool for primary and secondary school teachers.
Curious where you stand with digital technology in your teaching?
Want to see your strong points and where you can improve?

How do I sign up?
Any primary or secondary teacher, in or outside the European Union, can sign up.
You will first have to create an account with EU Login, if you do not have one. This is so you can save your answers and result in the tool.
All answers are anonymous and your personalised report is only shared if you choose to do so.
How does it work?
SELFIE for TEACHERS gives you a snapshot of your digital capabilities.
Answer a series of reflective questions to assess your confidence and experience in using digital technologies, tools and resources for teaching, communicating, collaborating with colleagues and supporting learner digital skills.
Receive an automated report showing your current capabilities in each area, along with suggestions on how to improve. You'll also get a digital badge or certificate to show that you've taken part.
Your responses to the questions and your report are private, and will only be seen by others if you choose to share it with them.
Key features
free online tool
takes around 25 minutes to complete
receive automatic feedback report with results and tips for next steps
all answers are anonymous
different language versions available
Team up with colleagues
You can also use SELFIE for TEACHERS with other teaching colleagues, where the anonymous aggregated results are shared with the group. This is great if you're planning training in your school, with other schools or in your municipality or region.
Don't take our word for it - see what others are saying.
What are others saying about it?
"It is coming at exactly the right time. As we move post-COVID, we are asking how can we involve teachers more meaningfully in how they can build their digital capabilities and competence. A major challenge is knowing where they are at in terms of competence. This tool is really of benefit to teachers."
"SELFIE was very interesting for me. I appreciated having it in Lithuanian language. I saw my strengths and weaknesses."
"It would be great to share aggregated data to help us define actions and goals at the school level."
"As a regional government, we can use the anonymous data to respond better to the needs of teachers and better learning for our students."
"I got tips that helped me plan my activities in the next year."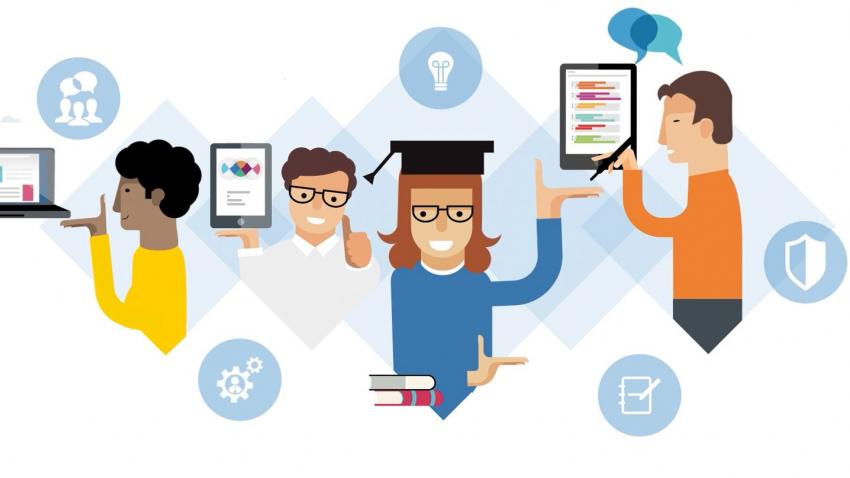 (c) European Union
News about SELFIE for TEACHERS