Well-being is 'key to success' in 2021 Education and Training Monitor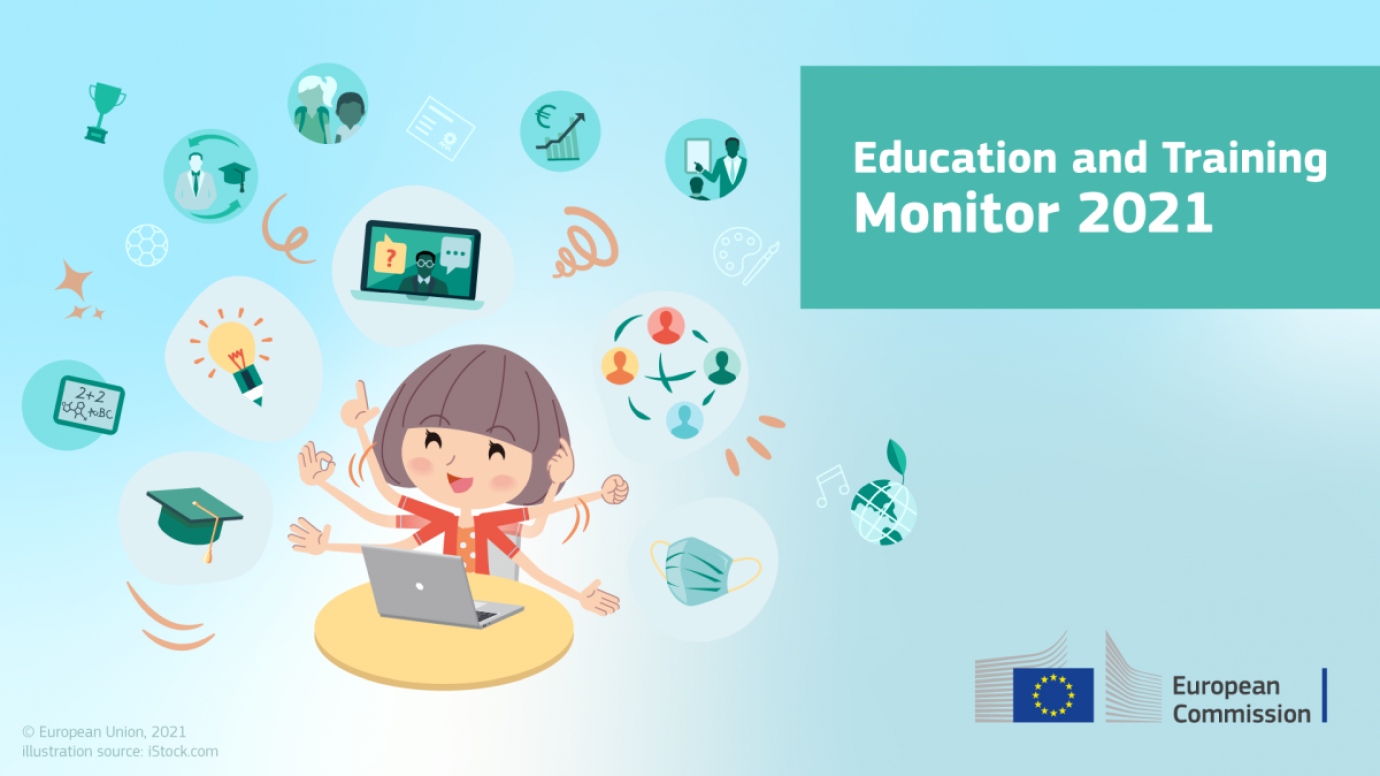 The European Commission presented the 2021 Education and Training Monitor at the Fourth European Education Summit on 9/12/21.
The Education and Training Monitor assesses the state-of-play of education in the EU.
The Monitor is the annual flagship report on the EU-level targets that are part of the strategic framework for education-training cooperation in the European Education Area (EEA) and beyond (2021-2030).
Spotlight on well-being
The 2021 edition puts 'well-being in education' in the spotlight.
It monitors recent policy developments and provides an overview of how Member States may make use of the Recovery and Resilience Facility to help modernise education and training systems.
Mariya Gabriel, Commissioner for Innovation, Research, Culture, Education and Youth, says
During the pandemic lockdowns, distance learning, and limited social contacts have put a heavy burden on students and teachers.
The COVID-19 pandemic has placed the well-being and mental health of many children and young people under duress.
"Education should come out of the crisis stronger, she says. "Well-being must be put at the centre of educational policies."
There is evidence to show that well-being affects educational outcomes and success in life-long learning.
"Caring about the well-being of all learners and their teachers is a pre-condition for education and lifelong learning success," says the Commissioner.
Well-being in education
The Monitor shares good practices of Member States, presenting more comprehensive approaches that improve well-being in education.
Identifying gaps
More generally, the Monitor also is essential to identifying policy gaps where action is required.
For example, underachievement in basic skills is prompting the Commission to develop Pathways to School Success.
For more information, please consult the 2021 Education and Training Monitor and our factsheet.