Meet the team behind Annie, the student support bot
This article is part of an interview series that introduces the teams selected for the 2023 edition of Digital Education Accelerator. In this interview, we meet Miska Noponen, the CEO of Annie Advisor.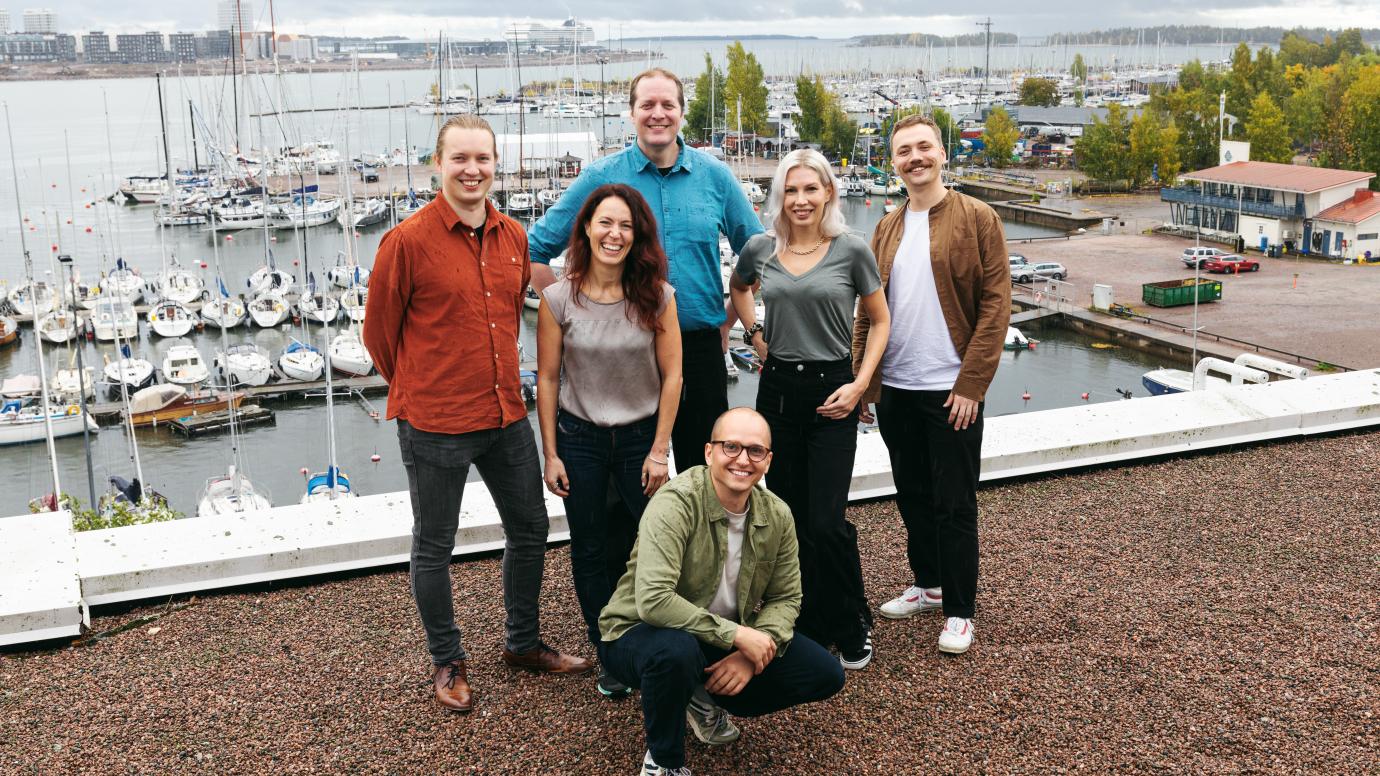 About Annie
Annie Advisor is an AI-powered support chatbot for secondary and higher education that prevents school dropouts and improves student well-being. It checks in with students and offers help as needed, making it easier to get help. Annie guides students to the right services and resources and follows up with them to see which support strategies help them the most.
The goal of Annie is to normalise seeking help among students who might need it.
Meet Miska Noponen
Miska is a programming pedagogue from Finland, currently a co-founder and CEO of Annie Advisor. Miska has degrees in both computer science and education from the University of Helsinki and has dedicated his career to combining the two fields. He has worked in edtech (education technology) user experience, product leadership and educational data science in various projects, including Rovio (the developer of Angry Birds) and the United Nations. Miska has also won three pitching competitions and mentors younger startups in topics such as product management, strategy, funding and pitching.
Who is your team?
Miska Noponen: We are a team of 6:
Miska Noponen, CEO and a handyman with all running errands
Emilia Kuuskoski, Customer experience manager
Mia Campbell, Student well-being expert
Topi Särkiniemi, Head of user experience
Lauri Jokipii, Lead developer
Joonas Merikko, Chief product officer
What are the biggest challenges in digital education?
Miska: The change in digital education happens very rapidly and it is challenging for schools and teachers to keep up with the pace. Very often there is also a lack of time and resources for teachers to be able to find and test the most suitable digital solutions. Schools might be involved in different projects with a budget for the necessary resources but once the project ends, so does the budget for keeping up the good operating models. A major concern is also the decrease in the well-being of the students. It doesn't matter how great (digital) solutions there are in the classroom if the students do not show up.
How does your solution aim to fix these challenges?
Miska: Students with well-being issues are more likely to drop out from school which is why it is important that students are not left alone with their challenges and can get help already at an early stage. Our vision is to remove the stigma from seeking help and assist students to learn how to seek help. With our support bot, the student doesn't have to know where to look for help but only be able to name their challenges and the bot will guide them to the appropriate resources.
Annie has received excellent feedback from our customers so far, and an impact study shows that with Annie we have been able to decrease dropouts by 25%. - Miska Noponen
How can the Accelerator Programme support you?
Miska: In many ways. We want to keep learning from our peers as the support we got during the kick-off was already very eye-opening and opened up new contacts and networks. We also want to be able to test our solution in places and countries where it would be challenging for us to get to otherwise. We also want to learn efficient marketing strategies to find the right international target markets and new partnerships.
What are the next steps for your team?
Miska:
When working with an AI-enabled solution, we need to clarify how we can ensure that the data we get from students is safely protected and in line with legal requirements
Initiate cooperation with governments, ministries and national boards of education
Pilot our new AI-enabled version of Annie
Keen to join?
If you're interested in the accelerator programme and digital education in general, join the community of the European Digital Education Hub! Hub membership is free of charge and will be granted within 5 working days.