Insights from the Fourth European Education Summit - The next decade of education and training
On 9 December 2021, the European Commissioner for Innovation, Research, Culture, Education and Youth, Mariya Gabriel, hosted the Fourth European Education Summit. Discover the main results and key moments from the 2021 edition in the report launched today!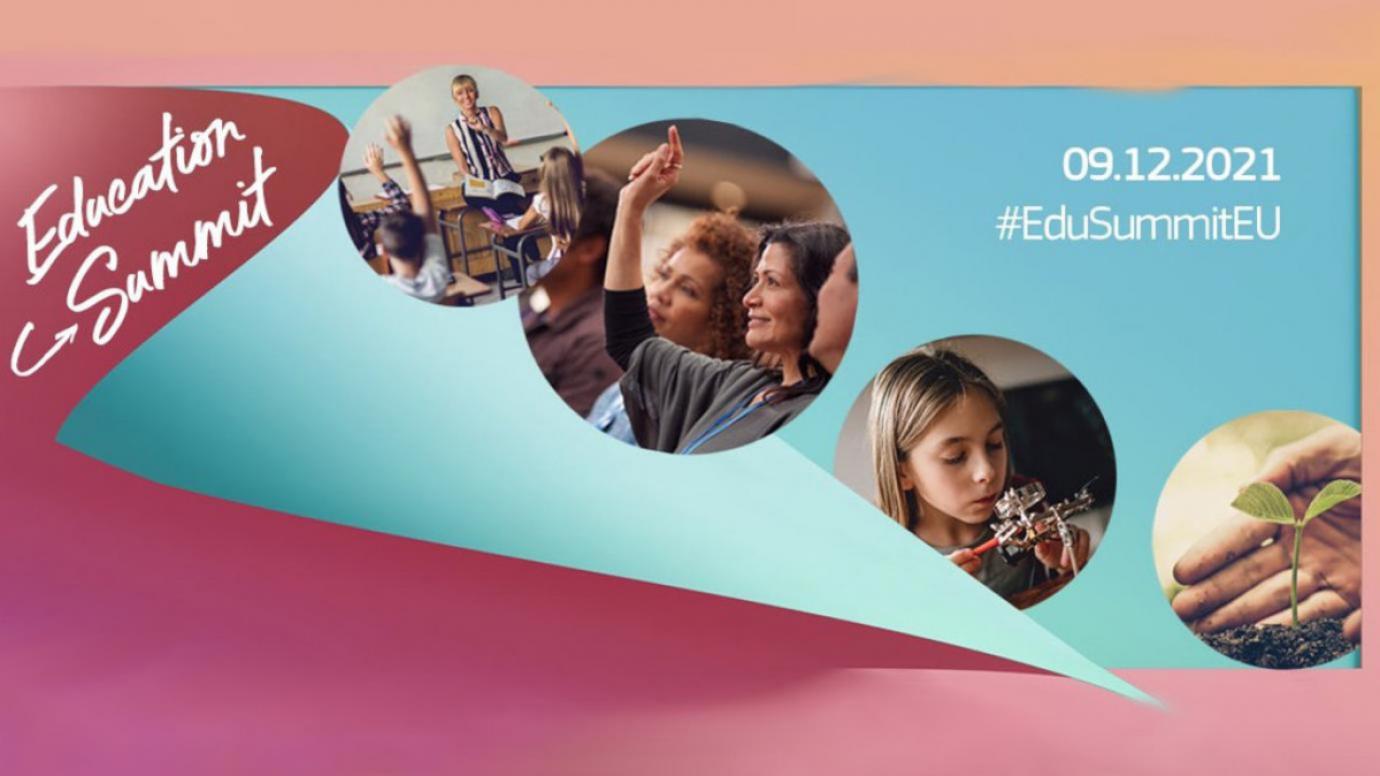 The 2021 Education Summit
The 2021 European Education Summit entitled 'The next decade of education and training' was the second virtual Summit and a moment for the wider education and training community to take stock of progress made, in particular towards achieving the European Education Area by 2025, and to jointly reflect on the future of education in Europe.
Speakers
The event was opened by Commission President Ursula von der Leyen and participants included high-ranking political representatives and a wide array of stakeholders. From the Commission Vice-Presidents, Margaritis Schinas and Dubravka Šuica as well as the Commissioners Nicolas Schmit, Jutta Urpilainen and Virginijus Sinkevičius spoke.
Minister Kustec represented the Slovene Presidency of the Council of Europe and was joined by 20 more Ministers from Europe and beyond. The Chair and Vice-Chair of the Committee on Education and Culture, MEPs Sabine Verheyen and Victor Negrescu shared the European Parliament's views at the event.
Among the other speakers were the Vice-President of the European Investment Bank, Lyliana Pavlova, Members of the European Committee of the Regions and the European Economic and Social Committee, representatives from the private and public sectors, from regional cooperation, non-governmental and non-profit organisations, academics and many more. See all participants in the 2021 Summit on the dedicated event page.
Read the report
The 2021 European Education Summit Report is now out and reflects the rich discussions at the event in a comprehensive and easy-to-read way. 
Watch the recordings of the whole event in English.
Read the summary of discussions.
Preparations for the 2022 European Education Summit under the title 'Bright Young Minds' on 1 December 2022 are already underway!
Follow Erasmus+ on Facebook and Twitter for more details soon.
Related content